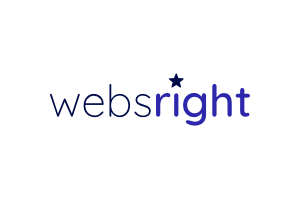 About Websright
---
Websright provides high quality, bespoke website services to businesses and organisations that want to get their web presence right, efficiently and cost-effectively.
We're not a cheap, corner-cutting company that churns out bulky, templated websites. We're also not a prohibitively expensive agency with big office overheads and a tendency to over-complicate. We're somewhere in the middle – producing the highest quality of work for businesses and organisations without bottomless budgets, in a straightforward and sensible way.
About James
---
Websright was founded and is run by James Evans, a freelance front-end web developer and website optimisation expert with 15 years experience in business.
James built his first website (selling his and a friend's paintings) while still at University and was hooked by the excitement when it generated its first sale. A lot has changed online since then but the enjoyment James takes from building things that work hasn't. James took the plunge into self-employment in 2014 and has since built up a loyal and varied client base all over the UK and Europe.
In his spare time, James can often be found nerding-out with a book about the universe(s), cycling the Wirral coast or watching his local football team.
You can get in touch with James at james@websright.com.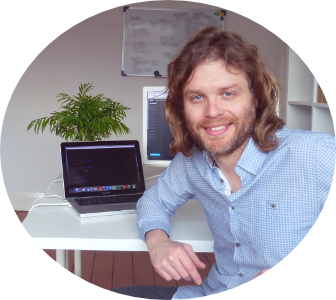 What clients say…
---
"James was a pleasure to work with. He designed a website that was exactly what i wanted ! I always recieved great help from James swiftly and he was always at hand to provide me with support when i needed. Would definitely recommend James for his reliability and great work!
"James took the time to speak to me, listen to my vision and what I was trying to achieve which showed in his work. He 'got' me and my brand straight away, he was patient and nothing was ever too much trouble for him. He is meticulous, clearly takes pride in his work and went above and beyond to ensure everything was just the way I wanted it. I would not hesitate to highly recommend James and look forward to working with him again in the future. Thank you so much!
"I've worked with James on two different projects and I cannot recommend him enough. His calm and friendly manner combined with his knowledge, sound advice and quick responses make him a dream to work with. He also regularly goes the extra mile and I find his help invaluable. Thanks James for all the work you've done and that you continue to do!
"Have worked with James for a few years now and he has been nothing but excellent. He is often quick to respond to emails and get all my queries fixed especially if there is an emergency. Would totally recommend his service anytime.
"I couldn't recommend this company more! A really personal yet professional service that went over and above what I had expected. Extremely pleased with my website and the overall service I received.
"Websright have been amazing. We're so happy with our new site, its exactly what we wanted. J went out of his way to meet our needs. Excellent value for money. Websright comes highly recommended. Thank you so much.
"I couldn't recommend Websright enough. I Couldn't progress my business any further until I came across them. The fresh and modern design of my site and their knowledge of SEO has given my business that much needed boost, and given me confidence to take my business to the next level. 5 stars!!
"James was recommended to me as I was launching a new business. He was able to be flexible in his approach and most importantly listened to my requirements. Very reasonably priced, I am really pleased with my website and will be recommending!